Location
As indicates the name "Hainan International Jazz Festival" is located on the beautiful Hainan Island. Hainan is located in the South China Sea, separated from Guangdong's Leizhou Peninsula to the north by the shallow and narrow Qiongzhou Strait. For centuries Hainan Island was part of Guangdong Province, but in 1988 this resource-rich tropical island became part of the newly created Hainan Province.
Sheraton Haikou Resort
199 Bin Hai Road
Haikou, Hainan 570311, China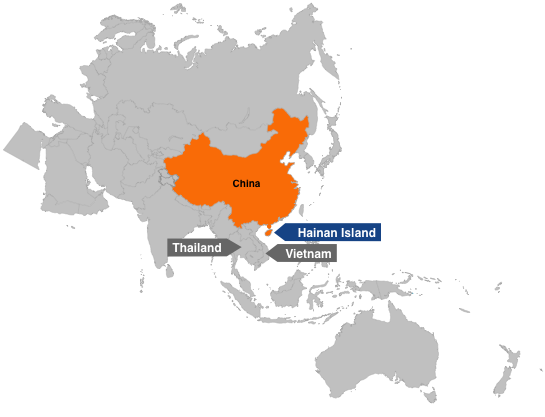 Transportation
Public transportation
Hainan is well connected and can easily be reached from all around the world.
Airplane
There are two airports on Hainan Island: Haikou Meilan International Airport and Sanya International Airport.
To book a flight to Hainan, we invite you to use the online platform from one of our preferred Carriers.
Train & Bus
Tickets are available at the train stations, on Internet and at the Rail service Call center.
Buses on Hainan run from 6:00 to 16:00 on weekdays and from 14:00 to 17:00 at weekends.
Private transportation
You can get to Hainan Dao by Ferry
Accommodations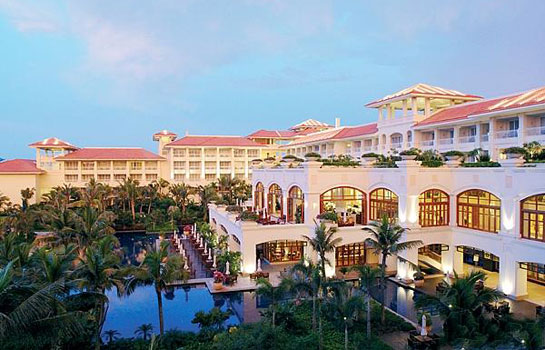 As a legacy of being a sought-after holiday destination, Hainan has a wealth of accommodation options. Nevertheless demand during the Festival is very high and you are strongly advised to make your arrangements early enough to ensure your place in the "Sheraton Festival area" sun. The simplest way is to contact the Hainan Office of Tourism.
Festival map
The Sheraton Haikou Resort is a five star luxury hotel who which belongs to the Starwoods Group. Along the ocean on Binhai Da Dao, Sheraton offers a tropical paradise for lovers of peace. The gardens of the hotel show up a spectacle of lush vegetation, you will be able to enjoy the scents while walking through the gardens of the hotel.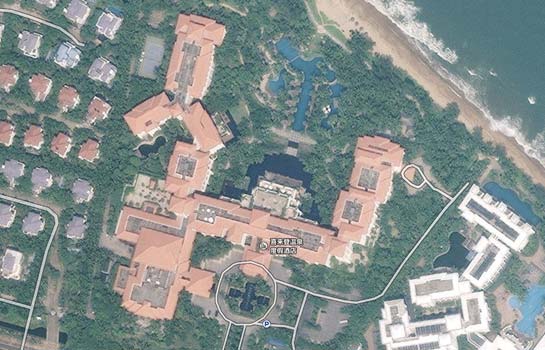 The Main Stage will be "see through" our Infrastructure provider came up with the brilliant idea of building a "See-through-Stage", allowing the public to see at once the performance, the beautiful gardens of the Sheraton Resort as well as the pool and the Sea in the background. we can't wait to see that!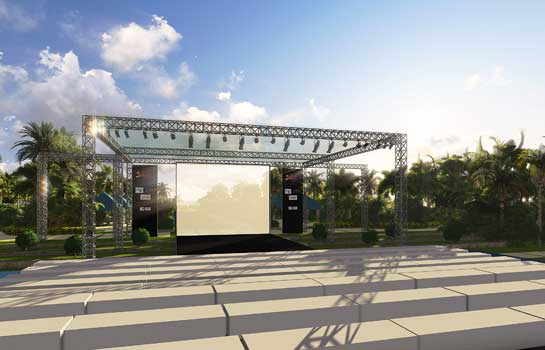 Handicapped persons
Conscious of the need to enable those with handicaps to fully enjoy their visit to Hainan, the Festival has put in place a specifically designed framework to guarantee access to the site and concert halls within the best possible conditions. Reduced prices for all concerts, as well as free access for a companion are offered. Reserved parking spaces are available in direct vicinity of the Festival. In addition to providing wheelchair availability.